Yesterday we did a photo-shoot in the ocean….yep 'IN' the ocean. oh sweet hypothermia…
some nice words from England →
BK. Tides EP | FREE DOWNLOAD →
We have put together an EP featuring alternate versions of some of our fav songs from our album 'The Ocean And The Night'… You can download it for free HERE
UPDATED drawingthislove VIDEO. →
UPDATED VIDEO - Drawing This Love
check out the updated video and Frames Of the Week at www.drawingthislove.com
piano lines
Is it just me or does the piano in the new song from The National 'Exile Vilify' (http://www.youtube.com/watch?v=G-Vg2YS-sFE) sounds similar to 'Fork and Knife' by Brand New (http://www.youtube.com/watch?v=waPNGbl842E).
This Love - single launch
Heya friends! Just a quick note to remind you that we have a BIG show planned to launch our new single 'This Love' next Saturday March 19th at Revolver Upstairs.  Tickets are $12 at the door or $10 pre-sale via the BK online store, here. Doors 9.00pm. Look forward to seeing you there! BK.
'Drawing THIS LOVE' Blog.
blog.drawingthislove.com Check it out for updated video, frames of the week and more! 
tour!
Sydney and Newcastle this weekend! Check it out! Woo! BK.
Watch
oh, and here's some sections of the video with some coloured frames if you would like to see what it's looking like so far…
DRAWING THIS LOVE
Our video project for our new single 'This Love' is well under way! Thanks to everyone who has coloured in a picture so far… if you haven't yet had a chance to get involved make sure you head over to the website www.drawingthislove.com and get a frame to colour in! Here are a couple of the best frames that were submitted last week…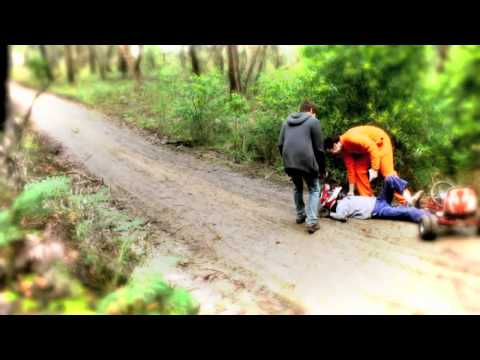 BRIGHT KNIGHTS last show for 2010!
Friday, December 17 The Workers Club - Cnr Brunswick and Gertrude Streets, Fitzroy. BRIGHT KNIGHTS supporting Galleon for their 'In Stereo' single launch.
what is "Drawing This Love"?
find out more and get involved here! xBK.
ONLINE SHOP
Hello there! Just wanted to let you know that our online shop is back! PayPal locked us out 'cos they thought we were laundering money… but we're back and open for business: here (thanks to those people who alerted us to the issue) BK.
Evelyn
…looking forward to our show at the Evelyn this Friday! tickets, facebook.  —
2 for 1 presale offer!
Hello Friends, Just wanted to give you the heads up on this one! If you are planning to grab a ticket to the Evelyn show on August 20 make sure you do it quick as we are offering a very limited 2 for 1 pre-sale deal to the first 30 people!  Here's how it works: Simply be one of the first 30 people to purchase a ticket for the August 20 show via moshtix, email your confirmation of...
Hi Friends, Just wanted to let you all know about a big show we have coming up at The Evelyn Hotel in Melbourne on Friday August 20.  Don't miss out! Presale tickets are available now at: http://www.moshtix.com.au/event.aspx?id=38715 Also playing are Plastic Palace Alice and Drugs In Vegas! It's gonna be an awesome night so make sure you get along! BK.
Watch
it's so hard making time for something lacking inspiration we're all here resisting freedom…  like eyes that stare we're all too scared to take a look around  all the girls are there, the boys don't care  we're just hoping for some uninterrupted air  you've got black eyes but you live that life  so play me a dance rock hi-hat while i do my best post modern...
some new shows have been booked… details real soon… woo! ps: here's a photo of us hunting rabbits in 1947 
This is an early demo of 'Explosions and...
…
we're all scared of what it takes to be alive… we're just more afraid of what it takes to die.
The Ocean And The Night - set free today
Today is the first day of winter for 2010. Today is also the day that our debut album - The Ocean And The Night - is officially released. It has been a lengthy journey to get to this point and we are really pleased to finally be able to open the cage and set it free. we hope that you enjoy listening to it. here is where you can get your hands on a copy: Physical (limited edition digi-case) ...
HI, THIS IS THE BRIGHT KNIGHTS BLOG
Hello and welcome to the Bright Knights blog space… it's very exciting times for BK at the moment because our debut album - The Ocean And The Night - is about to be released! The official launch is this Saturday (May 29) at The Workers Club in Fitzroy (see the poster below for more info). To coincide with the release of the album I plan to use this space to share some of my personal...